Some debate whether these are real or secretarial, but figured what the heck.
Carrie Fisher - 9 days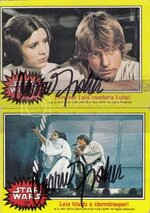 Moe Morhardt - 8 days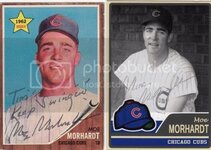 All-American baseball and soccer player at UConn, led UConn to '57 and '59 College World Series.
Ed Johnston - 7 days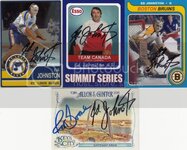 A&G going to Jim Bakken of the football Cardinals next. (Already signed by Ron Boone of the ABA's Spirits of St. Louis).
Billy Kilmer - 10 days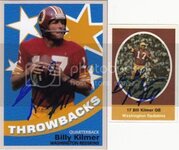 Ron Grahame - 11 days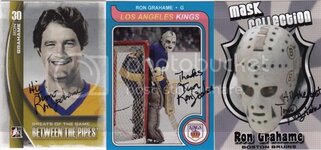 His son John won a Stanley Cup with Tampa and his wife's name is on the Stanley Cup as well, as part of the Avalanche executive team in the early 2000s.
Jim Barr - 11 days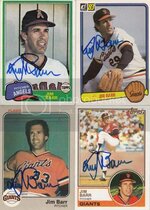 I included an extra 81T for him to keep, which he did, but signed the penny sleeve I sent it in. So, what do you do with a signed penny sleeve???