Two trades
via Arron
Colby Lewis
and "El Hombre" Javier sent this package(Muchas gracias!!)
Alex Cintron
Hector Melo
Alex Cora
Pat Listach
Hector Correa
Orlando Merced
Jorge Padilla
Jesus Feliciano
Luis Matos
Chris Marrero
Danny Espinosa
Mike Maroth
Norris Hooper
Also included Puerto Rico baseball signed by Jose DeJesus!!
One TTM from 7/14/09!!
Tim Wallach
5x All star, Golden Spikes winner for top college player also..One of the best Expos out there...3/3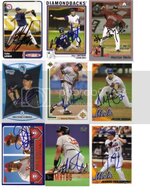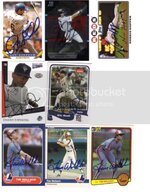 Thanks for reading!
Chris
Last edited: