UPDATED.. LOOK AT #8 Post
I purchased this two weeks ago at the Marley Station Mall at the Store called "Legendary Ink".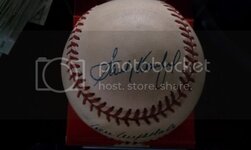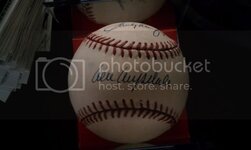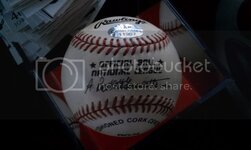 Company that certified the ball is "L&P Collectibles, no certification of authenticity, just the sticker with the number
11907
on it".
Anyone ever heard of this company? I can't find it, and am beginning to get suspicious.
At the same time, I'm going to take the ball to JSA in westminster on the 17th for a certification anyway..
I just want to know if anyone has any ideas or thoughts about the company or autographs.
Last edited: