Wow, what an awesome site!! Today was a prime example of the generosity of the members here. I won a Christmas contest from boivingp(Greg) that included well over 250 cards(70 were Rangers and 35 different Nolan Ryans!!) He also included this Dave Concepcion bobblehead giveaway...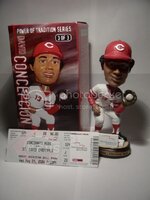 I had one TTM from
Alan Ashby 5/5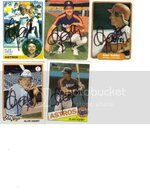 And then, The Man, Javier, sent me this as part of our 50/50
Luis Aguayo 8 cards
Chris Marrero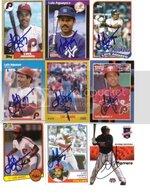 Stew Cliburn 4 cards
Bobby Kielty
Alex Cintron
Luis Matos 3 cards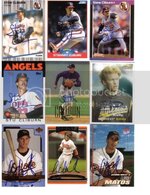 Jose Hernandez 2 cards
Ruben Gotay 2 cards
Josh Fields 2 cards
Kasey Kiker 2 cards
Rey Sanchez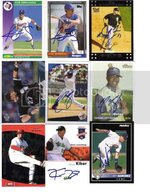 Otto Velez
Orlando Merced
Luis Figueroa
Jayson Nix
Omir Santos
Michael Ballard 2 customs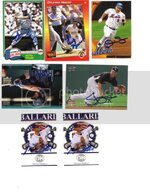 And I had a GU Midwest League Baseball I had acquired via trade that I sent and Javier was gracious enough to get the 2009 MVP
Dee Gordon
to sign it for me and even inscribe it
2009 MVP
..Muchas gracias mi amigo!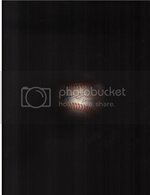 A great day!!! Thanks for reading
Chris