Joined

Sep 16, 2008
Messages

4,751
Location
I made it through another work week. Murphy's Law has been proving itself to me nearly every day for the last few weeks at the job. On a positive note, I will be starting a temporary new shift in October. I'll be working from 7a-7p three days one week and 4 days the next. So I'll have every Friday off and also every other Monday! Sweeeeet!
The set hit is:
Frank LaCorte
c/o address added to The Bench's awesome
"TTM Addresses"
database
sent 9-7-10
rec'd yesterday 9-23-10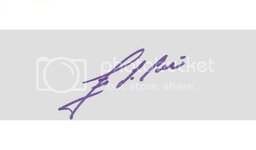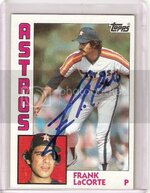 Also a few Loney pickups for the PC. 1 in trade and 1 c/o eBay. I feel like I should be charged with theft for stealing the orange refractor /25 for a measly $1.04 with free shipping!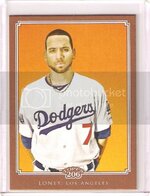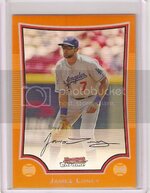 I'm going to Lucas Oil Stadium tomorrow to watch my high school alma mater play. A friend I graduated with is now the Head Coach. My younger Brother, who did not acquire the athletic genes of me, will be dressed as the mascot during the game!!! At least I'll still be able to shout "Hey there's my Brother!"...or is that something that you would want to announce?
Thanks for viewing and Happy Collecting!