Joined

Jul 27, 2009
Messages

895
Location
Hey guys,
I spent the weekend IPing around the metroplex. Saturday we went to the Rangers - Angels game. It happened to be the night that Tom Grieve was being inducted into the Rangers HOF and they had a lot of former players, coaches, and managers there as a part of "Old Timers Day" to commemorate the occasion. I pretty well cleaned up on those guys but unfortunately I missed most of what went on in bp. It was well worth it though. Then I saw Frankie Francisco at IHOP at 4 in the morning on Saturday but I didn't ask for his auto or anything because he was with his wife and family. But I did say whatsup to him and wish him good luck in the parking lot. Then on Sunday, I went to Frisco for the RoughRiders - Hooks game. I think I did really great this weekend. Here's the haul:
Engel Beltre (FT if anyone needs him)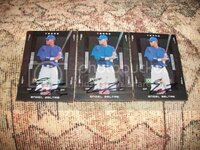 Tommy Dunbar, Jeff Frye, and Rusty Greer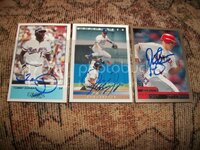 Jose Guzman, Toby Harrah, and Donald Harris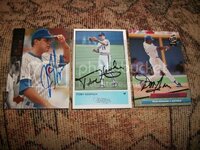 David Hulse
Andy Jenkins and Beau Jones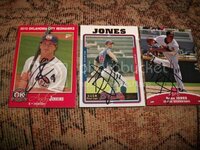 Kasey Kiker, Jeff Kunkel, and Marcus Lemon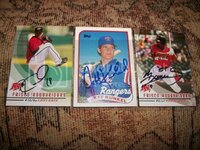 Mark McLemore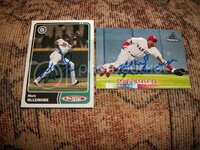 David Murphy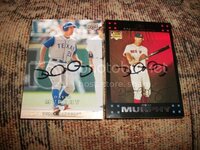 Pete O'Brien and Renny Osuna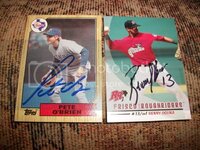 Roger Pavlik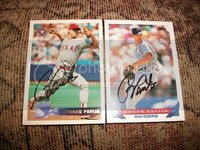 Jeff Russell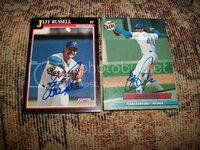 Nolan Ryan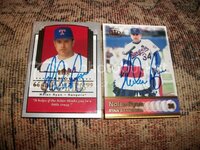 Mickey Tettleton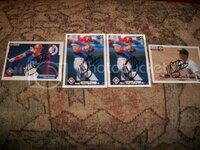 James Tomlin and Curtis Wilkerson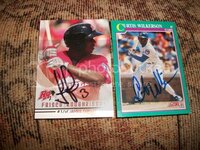 Johnny Whittleman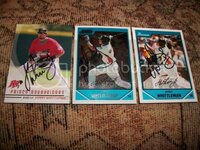 Thanx for looking!
Arron