Hey all, got some great Star Wars custom autograph cards for sale today!
Ken and Richard worked on the special effects for the original Trilogy.... (3x5)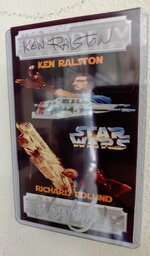 Daniel did stunts for Chewie! (3x5)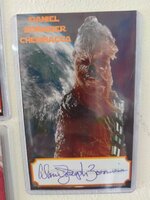 Jennifer is a talented voice artist who has brought many characters to life!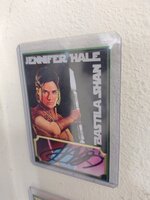 Tracey did stunts for Anthony Daniels as Threepio as well as Carrie Fisher!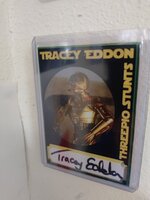 Jeremy Bulloch passed away recently, he was a true gentleman. (3x5)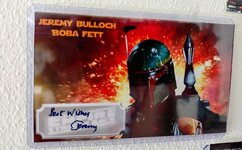 Barrie brought the line "you rebel ****" to life! (4x6)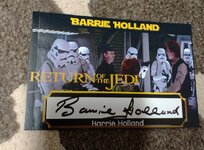 Nelson as a stormtrooper...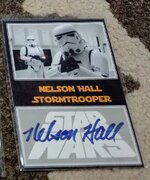 Alan is a writer who novelized some of the movies!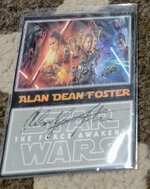 Take the lot for $20 dlvd and I will throw this card in: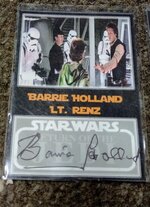 Thanks for looking, God bless!
Kevin
Last edited: