Joined

Oct 8, 2002
Messages

7,851
Location
09 Topps Unique Baseball
​
24 packs - 7 cards per pack
'1 Autograph and 2 Relics per box!'
From the Topps website:
http://www.topps.com/productsellsheet/topps2009UniqueBaseball1361147.pdf
and the checklist:
http://www.topps.com/product/ProductCheckListNew.aspx?Product_Id=1361
Base cards
I received 117 UNIQUE base cards - no Dupes!! YES!!!
(150 total base cards)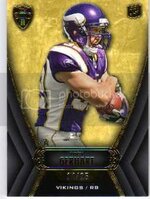 It's difficult to see on the scan, but each card has the player's name in black gloss on the left side of the card. The front is matte finish and the picture and the name are glossy.
The reverse is tricolor with career stats and a Unique MLB Moment.
I also received 12 Unique rookie cards. ( 50 total rookie cards) Each rookie card is numbered to 2699.
Inserts
Orange Parallel
This card is about 3 times as thick as the base card and is numbered to 1199. Like the base card, the player's name is glossy on the left side of the card.

Alone At The Top
J. Santana
R. Halladay
UnParalleled Performance
ARod
B. Arroyo
C. Crawford
R. Johnson
Unique Unis
A. McCutchen
J. Giambi
C. Crawford
R. Zimmerman

Gold and Bronze Parallels
Bronze #ed to 99
Brad Hawpe
Gold #ed to 25
Geovany Soto
Game Used
Albert Pujols
#ed to 275

Auto
Jay Bruce
Patch Card
J D Drew #ed to 50

*****************************
Very good looking set. I really like the black front to the card - it looks 'classy.' The glossy player's name is a nice touch. The reverse is similar to other cards of the past - This issue should be good for the set builder and the player collector. One will have at least 3 parallels of each card to chase - all of which are numbered - Thank you!
The rookie cards are numbered - why 2699? who knows? but at least they are numbered making them truly UNIQUE.
The inserts - just about right for a box - not too many - just enough.
The auto is a blue Sharpee sticker auto - and the card is designed for the sticker.
The patch card I received is blue and is a single color - blue. I have seen a number of these on 'the 'bay' and most are multi-colored. The Longoria auto patch I saw on ebay was fantastic - and made my mouth water.... beautiful!!
The 'buzz' in the shops is over the button cards. There should be one button card per case - I wish each of you well in finding one.
Overall grade
A
- the reverse could have been
designed a little better!
Go buy several boxes and send the Longoria, Hamilton, Crawford, Teixeira patches / button cards to me!!
Duane
Last edited: