Joined

Dec 1, 2005
Messages

1,783
Location
In the mail:
Veryl Switzer - c/o home
45 days, 2/1 (index card as well)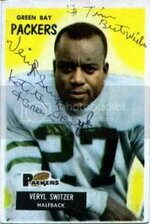 Below his signature wrote K-State & Green Bay Packers
(He is a fellow alum of Kansas State so very excited about this one.)
From a show this morning:
3 for my Cardinals collection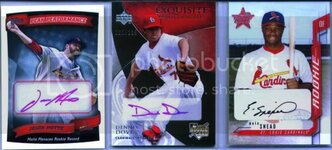 Bought these for $0.50 each (so not too much risk if not authentic)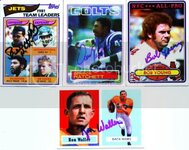 I knew Freeman McNeil was tough (no successes on SCN), Hatchett and Young have no successes as well. Waller is a 57 Topps Archives.
The guy I bought them from had a huge binder full of 90s signed stuff, these were the only things before that time frame.