Joined

Dec 16, 2007
Messages

7,110
Location
Sean Casey-55 days, got lucky I got this one back even, sent 2 cards to him and recieved just this one back but the whole flap to the back of the envelope was cut in a perfectly straight line as if it had been done on purpose so needless to say there was nothing stopping this card from falling right out.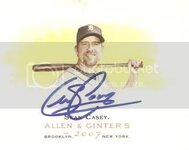 Picked up these on ebay for dirt cheap, not the best of quality but I needed 2 of the guys. These are scans made into a 4x6 photo, they are really signed but for like 2.98 for all 3 wasn't to bad. The one with Zernial/Francona are FT if anyone is intrested then if someone really wants Wilson and Mossi I can cut them in 2 since I only need Narleski and Harris.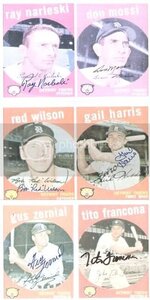 Got this in a trade for one of my Kirk Gibson signed balls. AJ Hawk 16x20. Its FT/FS if anyone is intrested but I'm gonna need something pretty nice.