Joined

Dec 16, 2007
Messages

7,110
Location
Got rts from Tigers ST, Jay Sborz, I don't even care after the day I had today. So 4 AM we left for the 2 hour drive to Detroit, finally we get in the trade center at like 9:40 after waiting in line all morning. So I get my Calvin Johnson jersey signed. Calvin is going to town trying to get as much done as he can so that more people then just the 200 that were first would get an auto. Well he went to town with my paint pen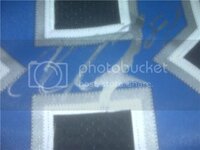 Gives me a "Oh Shoot" look and says don't let that run. So needless to say alot of the people working the event and others there for the auto's told me to hop back in. Got the 1 signed no problem. So gonna bring it to a local shop here that does jerseys and have them put a new 8 on it for me.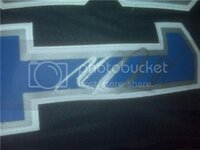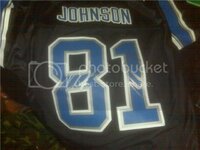 While I was waiting to get my jersey signed twice I missed out on getting tickets to get Lem Barney and Charlie Sanders. So that kinda sucked but oh well. Then got tickets for all the Red Wings players they had.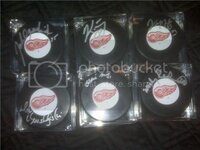 From top left to right
John Ogrodnick, Kirk Maltby, Darren McCarty
Mike Krushelnyski, Eddie Mio, Mickey Redmond
McCarty was then hanging at the bar so got him to sign this Wings poster/sign thing they gave out and another puck but the puck turned out horrible so just gonna try taking it off.
So then wasted more time and money, picked up a Ramon Santiago GU BP hat for $10.
Got ticket for Rick Mahorn and Dave Bergman/Larry Pashnick. Could've probably gotten a ticket for Dan Petry/Scott Lusader but didn't feel like waiting in another line again to wait in another line just to get cards signed by em.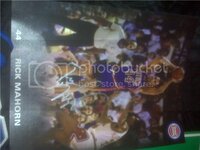 Bergman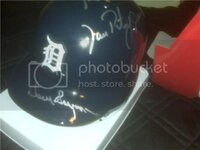 Pashnick, on top of GU MWL ball that I had buncha random retired MLB players sign last summer.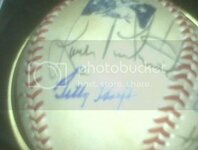 Overall not a bad day, only guys I didn't get that were signing was Don Reid and John Long who were signing the same time as Calvin. Zach Fotlett who I didn't even try getting a ticket for, Lem and Charlie and then Petry and Lusader. So all in all the only person I didn't get I was hoping to was Lem.
Last edited: