I have no idea who either of these players are.
I am trying to figure out who they are..
Thought this one might have been Garrett Atkins but it isn't.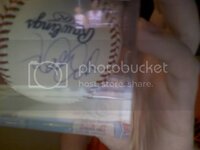 here's another in question
on a 2002 Oakland A's partial Team Signed ball (6 autos)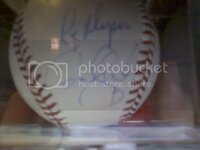 I was thinking it was Corey Lidle, but I'm having no luck.. The autograph on top I know is Greg Myers.
2002 oak roster-
http://www.baseball-reference.com/pl/player_search.cgi?search=2002+oak
Anyhelp would be great!
Thanks
Last edited: