Originally posted this in wrong forum (autographs)...sorry moderators. Please delete OTHER thread if necessary.
In my 2015 Topps Mini set there was a black border mini mixed in with my regular set, not with the x/10's black borders that are found in the end of the set in the box. The black borders are stamped x/10 but this black border was not stamped at all. On top of that, the code # on the back of the card does not match the code of the black serial numbered cards but DOES match the code on the regular base cards. There are regular issued cards of Pedroia so it is not like every "base" Pedroia is like this.
Has anyone heard or seen anything like this???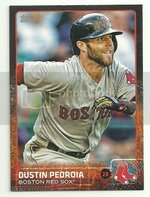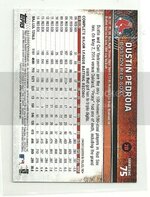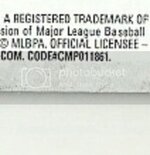 Please LMK. Thanks