2016 Bowman Draft
12 packs - 32 Cards per pack
3 Chrome Prospect Autos per box!
I received the following:
Complete 200 card base paper set plus 73 duplicates -- enough for trading!
Base - Paper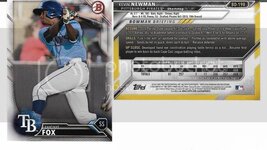 I received 69 chrome base.
Base - Chrome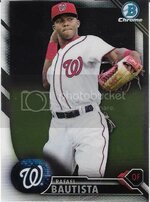 Bowman Draft is a great set as as been said many times many ways... to complete and set aside for a year or 5. Many of these players will never see the big league, but who knows, how many Kris Bryant, Clayton Kershaw, Bryce Harper, Albert Pujols prospects might be in this class of draftees?
The design is very similar to previous editions and is clean and easily read!
Chrome Refractors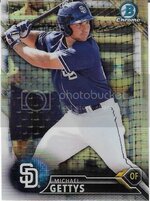 I received 24 refractors -- and THANK YOU Topps for the word 'refractor' on the reverse!!
Parallels - Paper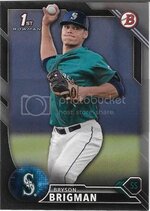 2x Black - Brigman and Rogers
Gold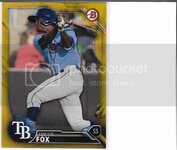 Lucius Fox #ed to 50
Parallels - Chrome
Gold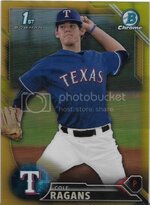 Cole Ragans #ed to 50
Purple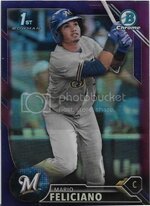 Mario Feliciano #ed to 250
Blue/Teal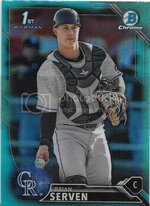 Brian Severn
Fantasy Impact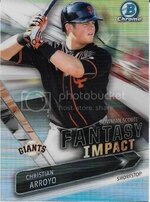 4x received
Draft Day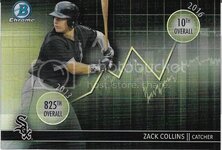 3x received
Draft History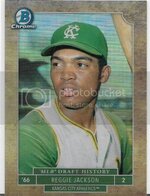 Reggie Jackson and Chipper Jones
Autos
Pete Alonzo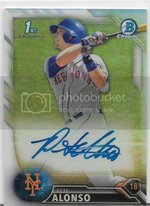 Dakota Hudson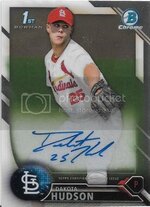 Zack Burdi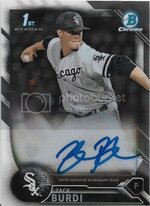 Autos are excellent!! Each is on card and each is signed in blue Sharpee -- WELL DONE!
I am impressed with Bowman Draft 2016 this year, if for no other reason that one gets a complete paper base set in the box. I also like the 3 chrome prospect autos. One receives just enough parallels and inserts to make you want more.
Overall grade
A+
Go buy several boxes and send the cellar dwelling chrome Rays - parallels, autos and all to me!
Merry Christmas and have a blessed holiday season!
Duane