2016 Bowman Inception​
One pack/box
5 cards -- all autos!!
I received these: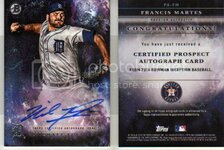 Michael Fulmer
Francis Martes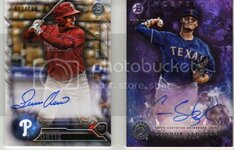 Connor Sazdeck #ed to 150
Jhailyn Ortiz #ed to 200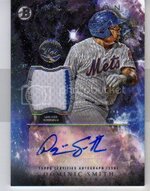 Dominic Smith -- w/jsy
*****************
Bowman Inception is definitely a premium issue. One pack - 5 autos -- WOW! The player collector and the rookie auto collector will surely enjoy ripping some of these packs.
The autos I received are all on card autos - blue Sharpee and look excellent! The relic auto is a sticker auto.... looks good, but for the price point -- it should be on card!
Overall grade --
A-
all the autos should be on-card autos....
Go buy a pack or 4 and send the cellar dwelling, 'mailing it in' Rays autos to me.
Duane