Collectors book and box of stickers received.

The collector book: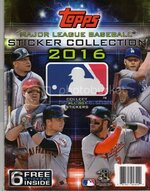 Sample page:

&&&&&&&&&&&&&&&&&&&&&
I want to give these away to a youngster - preferably someone 10 or younger. If you have a youngster or grandchild, let me know by replying to this thread by 10p on the 14th of April. I will draw a name and send the box of stickers and book to the winner.
Good luck to all!
Duane