Joined

Mar 30, 2009
Messages

6,062
Location
john costello 3/3 c/o home 37 days...
bob coluccio 1/1 c/o home 15 days..
adam greenberg 1/1 c/o team 31 days...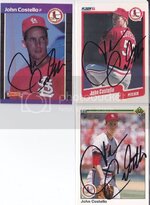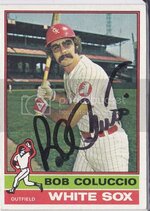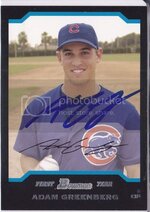 and last night i took the hour drive to the giants training camp. no one really signed when they where done. i almost got kevin boss i called out to him and he started to walk over to me then all of sudden i felt people behind me and items started to go over both my shoulders and i got pushed up against the fences then boss looked away and headed to the building.the crazy part about that there was not even a lot of people there they just swarmed when they seen him heading my way. i bet he would of signed a few autos for us if people didnt act like a morons.. but i did get one sig my cousin got him first and the sig he got from him was awesome and then i handed my card to him and he signed it in black instead of the blue i was trying to hand him but no biggie. then he handed the card back to me and i was not sure what to make of it besides it being in the top ten worst sigs i have in my collection...
justin tuck 1/1...