Hey guys,
I got in 4 successes today to match my 4 Day Success Streak that I have going. Here's what I got:
Sparky Anderson 1/1 c/o Home in 11 days (I sent him 2 customs for my Legends set and he kept them but sent me this cool card in a top loader. I consider this an upgrade.
)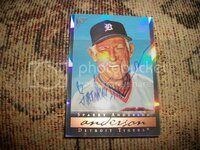 Gordon Beckham 1/1 c/o Chicago White Sox in 32 days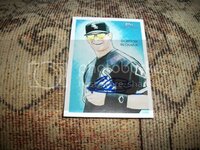 Manny Acta 2/2 c/o Cleveland Indians in 10 days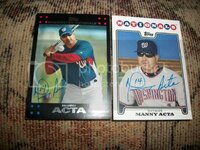 Justin Masterson c/o Cleveland Indians in 60 days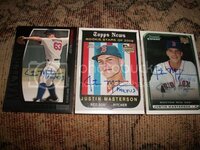 Thanx for looking!
Arron