Hi! Recently, I've received 5 TTM autographs.
A couple Fridays ago, I got this in the mail:
1/1 Andrew William Ocean Litz on a 2008 Allen & Ginter
A couple days ago, I got my first ST 2010 TTM success!
1/1 Chase Headley on a 2009 Topps Series 1
Today, I received three signed cards TTM of:
1/1 Josh Whitesell on a 2009 UD Series 1
1/1 Kelly Johnson on a 2008 Allen & Ginter
1/1 Jason Hirsh on a 2008 Upper Deck, personalized to me!
Also, 1 RTS of Austin Kearns from 2009 ST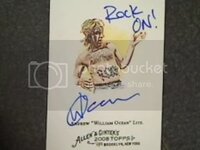 William Ocean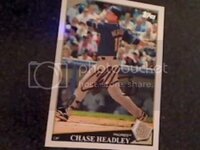 Chase Headley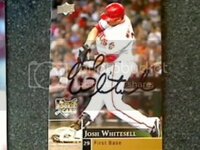 Josh Whitesell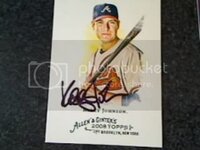 Kelly Johnson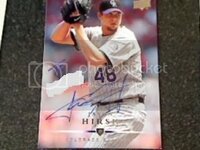 Jason Hirsh
Thanks for looking... look forward to reading other members' 2010 ST success this year as well as being able to post more of my own successes!