Here is a recap of my last Tues-Sat as I have not had a chance to post anything...so cue up the music to This Week in Baseball and throw out a few "how about that!"s during this thread..
My nephew made out like a bandit and added some new pieces to his collection.
Tues started nice with a very generous trade from Drock...
David Wright SP ROMLB
Chris Duncan SS ROMLB
(game-used) no scan...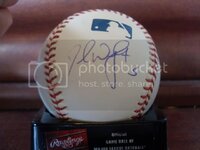 Wed
TTM
Hal Smith 2/1
included signed index card
David Wright 2/2
Buster Posey 2/2
Dave Rozema 5/5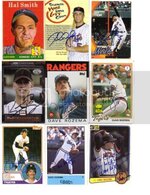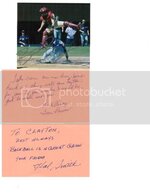 Thurs
TTM
Alan Bannister 9/9
told him to keep what he wanted but he signed all(FT if anyone is interested)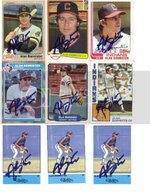 Fri
TTM
Chad Cordero 2/2
Tom Brewer 2/1 included index card
Robert Parrish 3/3
(FT if interested)
Hunter Pence 2/2
Went to Rangers/Royals that night. First exhibition at Ballpark...Boy, not many were signing at all. Harden was about the only Ranger that signed and I think I saw maybe 3 Royals sign at all. But, my nephews each got 2 MLB baseballs(one before and one during the game) so they were very happy. One was thrown in between innings by Borbon after Hamilton made a sweet diving catch in left. So hopefully he can get that signed by Josh later this year...
IP yielded
Kevin Seitzer 1/1
Trey Hillman 2/2 1 NCAA Southland Conference Baseball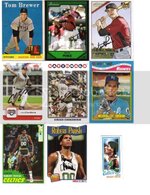 Sat
TTM
Gene Garber 5/7
Ed Yost 4/4
2 cards now signed by coaches Yost, McMillan and Pignatano..
Drew Pomeranz 5/5 Ole Miss ace(2 are for Arron)
Gordon Beckham 1/1 SS NCAA ball with "To Clayton:Best Wishes"
and another former Southwestern University player came through for me..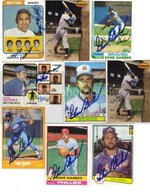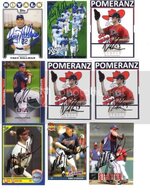 sent to the high school he coaches at
Mike Stanton 3/3 cards 1/1 1998 World Series ball with "3 Time World Series Champ" inscription
...Thanks Mike!!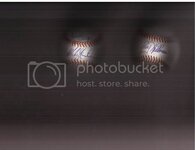 I went to the TCU/San Diego State in search of the great
Tony Gwynn
.....To say the logistics of TCU's stadium are not conducive to getting auto's is quite the understatement. But I would not be denied...I believe I was only 1 of 2 people that got him yesterday and boy, did i get lucky. He walked down to the water cooler and I popped my head in and asked him if he would please sign a baseball. He told me I used the magic word and that he had not heard much of that word here lately. Inscribed it with HOF 07. (Sorry Andrew and Arron...Addison Reed did not fly with team due to broken pinkie and I could not get Vaughn as they bolted after the game to catch their plane. i will send them ttm soon)....
After the game it happened to be a Post-game auto day and I got a TCU poster signed by the entire team for my little nephew and also 3 cards signed by first round draft pick Matt Purke. Purke doesnt like signing or thought i looked like some vagabond ebay seller; but at least i got 3...
Tony Gwynn 1/1 SS ROMLB
Matt Purke 3/3
1 2010 TCU Poster signed by entire team
no scan, my nephew already hung it up on his wall!! looks like this though w/o the autos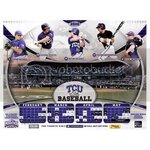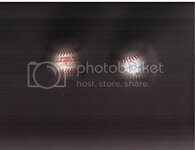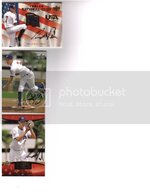 Thanks for reading, happy EASTER!!!
Chris