Hit up the LCS on the way home and grabbed 10 packs of Topps Heritage an then 15 packs of Chrome...
Nailed it both ways... unless you are not a Cubs fan.
First the heritage:
Heritage Bryant inserts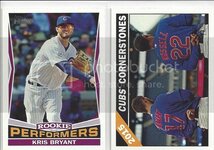 Say what? A Bryant color swap SSP...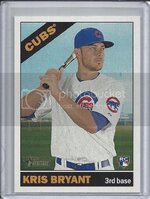 Also hit a buxton SP and a molina gold bat card/99
Now for the Chrome:
Chrome Orange Trout insert /25!!

Bryant refractor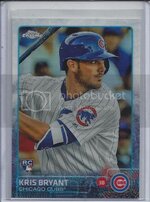 Bryant auto Orange refractor /25!!!
It was like Bryant day at my LCS
JOsh