Yes, I really enjoyed my time at the Air Hogs v Pelicans game...and yes the rangers won 11-6....but MOST IMPORTANTLY, Greenberg and Ryan won the bid on the RANGERS!!!So awesome...it's been a long, drawn out, nauseating ride..and this is about the best thing that could have happened...so stoked
As to the game tonight, i went with my older brother(the nephews are out of town at church camp)...well even an old dog can score some schwag...
Here is the haul
Pete Incaviglia 4/4 1/1 GU American Association Ball for Houbb...
David Espinosa 3/3
Talmadge Nunnari 1/1
and I noticed a cracked bat by Pensacola's Lou Palmisano early in the seond. moved to the dugout right as the game ended and luckily was able to score this for my nephew...he has no idea...will be very surprised that Uncle Chris was able to still get a bat from a player!!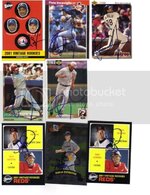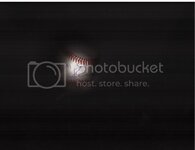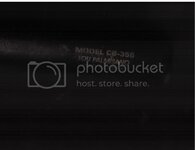 thanks for reading!!!
CW