I haven't posted in awhile so these are all from the past couple of weeks. I am only posting the good stuff. I also have a few hundred cards that got signed as well.
Braves
Don Sutton Baseball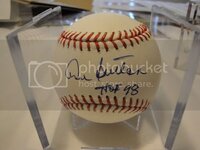 Phil Niekro Baseball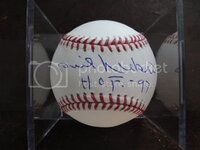 Chipper Jones Zenith 8x10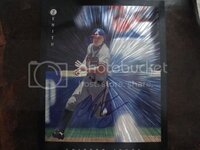 Chipper Jones 2 cards, Mini jersey, Dale Murphy(2), Jason Heyward(2), Tom Glavine
I got all 4 Chippers on the same day. He signed 4 different times in 4 different places.
Jason Heyward has got to have the worst auto ever
Yankees
Andy Pettitte 8x10

Robinson Cano 8x10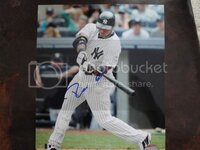 Joe Girardi 8x10
Derek Jeter 8x10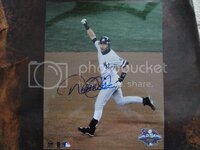 Nationals
Ivan Rodriguez Zenith 8x10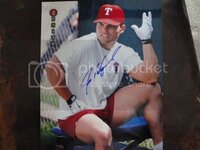 Stephen Strasburg Baseball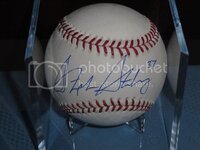 Got these at the Astros. She is married to Casey Daigle who is a pitcher for Houston.
Jennie Finch