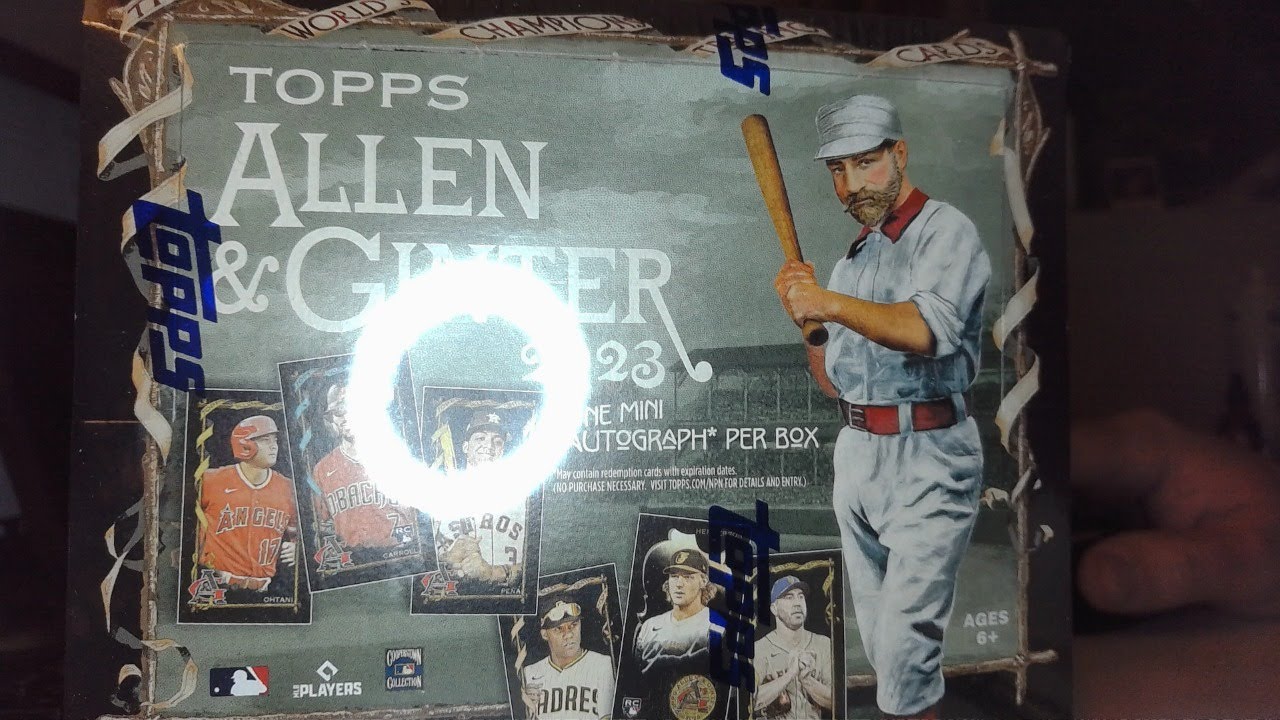 2 Boxes of 2023 Topps Allen & Ginter X BaseballBreak #2Between www.thebenchtrading.com and www.sportscardclub.comPlease check us out for future breaks!

youtube.com
Live Link!
This will be opened via YouTube once break fills and transactions are confirmed and paid..
2 Hobby boxes of 2023 Topps A&G X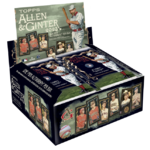 '23 Topps A&G X (2 Hobby Boxes) Each box contains 18 packs per box and 8 cards per pack. 1 Mini card per pack. 2 SP minis or parallel minis per box on average! 1 Autograph Serial numbered to 99 or less per box!
Checklist for A&G X is found here
-->
https://www.beckett.com/news/2023-topps-allen-ginter-x-baseball-cards/
-----------------------------------------------------------------------------
Auction Team Break.
Bids are incremental by at least $1. Once the remaining balance reaches 0, the bidding is complete.
Teams:
Orioles $18 mcgwirenut
Yankees $16 RySu42
Blue Jays $3 dcb11
Rays $3 dcb11
Red Sox $7 LarryG
Guardians $3 dcb11
White Sox $5 Bobbyd9179
Twins $5 Bobbyd9179
Royals $5 smithbrian524
Tigers $6 darkman
Mariners $7 Nknodle
Angels $19 RySu42
Astros $5 Therion
Rangers $5 Lemole
A's $3 dcb11
Nationals/Expos $3 dcb11
Phillies $7 eliatack
Marlins $7 mcgwirenut
Braves $16 RySu42
Mets $7 darkman
Reds $5 darkman
Cardinals $7 darkman
Brewers $3 dcb11
Pirates $4 mechjo16
Cubs $3 zlw1
Diamondbacks $14 RySu42
Padres $7 RySu42
Dodgers $10 RySu42
Rockies $5 LarryG
Giants $5 Lemole
Non-Sport $28 mcgwirenut
Non-Baseball (all other sports) $24 Nomahlovesya
$0.00 remaining

Prices are shipped. Payment is due via Paypal F&F. Transactions will be posted with the email address to where to send the payment. If you wish to pay via Paypal G&S, there is a 4.9% upcharge. Venmo/Cash also accepted.
Last edited: