Joined

Dec 16, 2007
Messages

7,110
Location
Ok so it's not quit the same type of HOFer as you would think. In 2009 the West Michigan Whitecaps started a HOF and Brandon Inge who happened to be on rehab assignment tonight and possibly tommorrow was inducted in '09. Was the only one he did tonight, asked him to put Whitecaps or Caps HOF 09 but it threw him off a bit because after he signed he was talking to himself saying ok how am I gonna add this. Either way I don't care, would like to get every guy that gets in this very prestige hall with inscription eventually lol. My buddy got a foul ball Inge hit, yeah I hate him.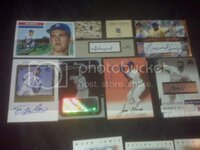 Also got these Richard Zumaya programs signed, Joel's little brother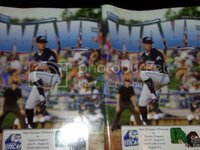 Then got what I'm hoping is the last of my Luis Quinones 50/50's complete, Chuck Crim, Avasail Garcia, Brian Ruggiano, Joe DePastino and Brian Cavazos-Galvez.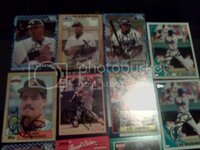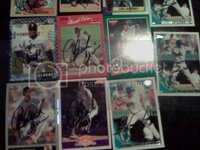 Also got Blake Smith, Dodgers prospect

All the Chuck Crim's are available, I'll be keeping one but don't matter to me which and 2 of the Ruggiano's are FT for either Tigers, 08 Topps or other 2010 Topps Pro Debut's signed. 1 of the Richard Zumaya programs is available also
Last edited: