Joined

Apr 19, 2008
Messages

4,532
Location
my new scanner is not set up correctly yet so the color is off on these...the tickets are actually blue and the hot dog ticket is orange....but you get the idea...friend of mine gave me these, said he got them from his grandmother years ago.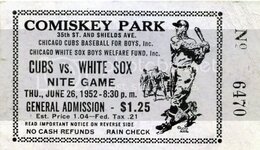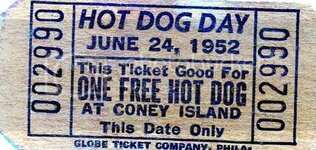 now the odd part...this game doesn't show up in the baseball almanac? It's also inter-league? I have looked online and can't find anything about it.
Also...another odd thing...the June 29, 1952 game was a double header against the Cleveland Indians that ended with game 2 being a 7-7 tie....wth?
Last edited: