Hi
Stuff to do and watching the All Star Game
Bob
Life break tomorrow should be at 1730 7-19-22. Please click on the watch on YouTube to chat with me. Thanks Bob
Butch closed out another break!
Will post transactions when I get home.
Thanks Bob
Breaking six 2022 Bowman Blasters for a total of 432 cards,
TEAM AUCTION STYLE
.
6 Packs per Box,, 12 Cards per Pack, at least 2 Bowman Chrome per Pack.
Look for Retail Exclusive Parallel cards! Possible Paper and Chrome Autographs.
BIDDING ENDS AND TEAMS ARE SET WHEN WE REACH THE OF TARGET $210
= $29.99 Box, $2.40 tax, 2.50 shipping x 6
Shipping for the first team is $4, but free for all additional spots.
Target $210 Bids $210

TOGO $0 Unofficial until I get home and double check.
Break will be on YouTube, when all spots are filled and paid for.

Any Questions, Please ask.
Thanks Bob
| | | |
| --- | --- | --- |
| Arizona Diamondbacks | Steelers8873 | $10.00​ |
| Colorado Rockies | Larry G. | $5.00​ |
| Los Angeles Dodgers | Sasquach | $5.00​ |
| San Diego Padres | gwynn_fan | $7.00​ |
| San Francisco Giants | OldNewRips | $5.00​ |
| | | |
| Chicago Cubs | r5-grnd-pndr | $6.00​ |
| Cincinnati Reds | kpit1978 | $6.00​ |
| Milwaukee Brewers | Larry G. | $6.00​ |
| Pittsburgh Pirates | bdink25 | $14.00​ |
| St. Louis Cardinals | Larry G. | $5.00​ |
| | | |
| Atlanta Braves | rotorob | $10.00​ |
| Miami Marlins | bdink25 | $17.00​ |
| New York Mets | Steelers8873 | $5.00​ |
| Philadelphia Phillies | grapler135s | $2.00​ |
| Washington Nationals | OldNewRips | $5.00​ |
| | | |
| Houston Astros | grapler135s | $2.00​ |
| Los Angeles Angels | mechjo16 | $5.00​ |
| Oakland Athletics | mcgwirenut | $2.00​ |
| Seattle Mariners | OldNewRips | $8.00​ |
| Texas Rangers | Larry G. | $3.00​ |
| | | |
| Chicago White Sox | Steelers8873 | $10.00​ |
| Cleveland Indians | [email protected] | $7.00​ |
| Detroit Tigers | Mechjo16 | $5.00​ |
| Kansas City Royals | roro17 | $6.00​ |
| Minnesota Twins | LeonofNJ | $5.00​ |
| | | |
| Baltimore Orioles | OldNewRips | $7.00​ |
| Boston Red Sox | bdink25 | $16.00​ |
| New York Yankees | [email protected] | $7.00​ |
| Tampa Bay Rays | bdink25 | $16.00​ |
| Toronto Blue Jays | kpit1978 | $3.00​ |
| Bids | | $210.00​ |
| Target $210 | | |
| To Go | | $0.00​ |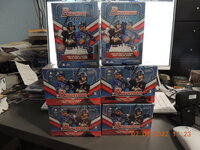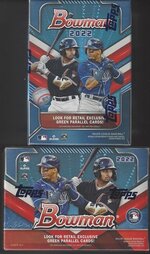 Last edited: