First, I got some sweet stuff from my good friend, Arron.....
Mike Jacobs 2 cards
Jason Lane
Sean Henn
Beau Jones
Jeremy Accardo
Johnny Whittleman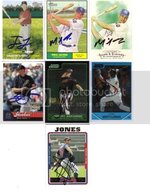 And the return today(took about two weeks)...
11 Time Gold Glove Man......
Omar Vizquel 1/1 OMLB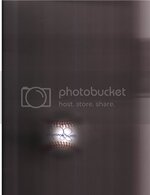 Plus USPS did not use the postage...I love it when that happens.
thanks for reading!!
Chris