Joined

Oct 7, 2005
Messages

12,070
Location
Really exciting week. I got several hard to get Mariners.
The Brent Knackert and George Glinatsis below were a gift from a viewer of my site. I'm very glad I put in the contact button last spring. I need both for my collection and neither sign at all.

Mike Blowers-Compas Club Mini bat. Got via trade on SCN for 3 cards.
Blowers have never signed via ttm only IP, since I've never met him I've never had to chance to get his auto.
BTW, if you saw the Psychic comment I'm sure you figured it out by now. If you don't know about
Blowers called shot
late last year, same on you for calling yourself a baseball fan.

David Aardsma c/o ST 1/1

Doug Fister c/o ST 2/2 keeping both for now.
Ken Griffey Sr.
I've looked for years to find something of Sr. on a Mariners item. Finally UD produces for me. Got it for a good price too.
Garrett Olson 1/1 c/o ST

+++++++++++++++BELOW ARE FT UNLESS NOTED ON THE CARD++++++++++++++++++
Jerry Reed 5/5 c/o home
Joe Martinez 2/2 c/o ST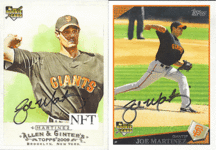 Bert Campaneris 1/5 c/o Home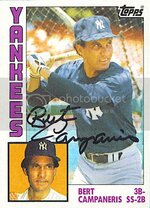 Jamie Easterly 2/2 c/o home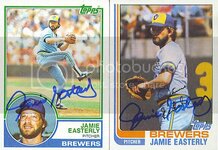 Garry Hancock 2/2 c/o home