Haven't had the chance to come on here in the past few days to post since school started
Just thought I'd share the mailday.....................
1/1 Dan Jansen TTM Return. Sent this in August sometime I believe. He even inscribed it w/ '94 Gold'. Pretty sweet. 41/350 A&G project.
Next up...
trade with a member on another site brought:
1 Hank Greenberg base card
1 Bobby Abreu GU A&G 08 (collectin those as well)
Finally, the big ebay STEAL purchase.....
1 Carl Hubbell signed postcard for my HOF auto IC!!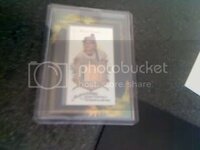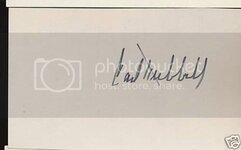 Thanks for looking!