One box/pack - 8 cards
I received the following:
Refractor/Diffractor
Nelson Cruz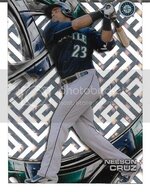 Maze
Mike Piazza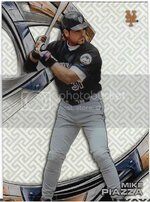 ?? -- Not real sure what this design is...
Manny Machado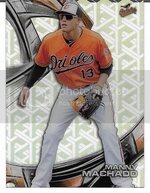 Spiral
Rafael Palmeiro
Waves
Michael Conforto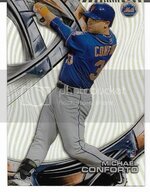 Brick
Clayton Kershaw
Green #ed to 99
Sandy Koufax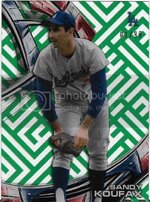 Spiral Auto
Tyler White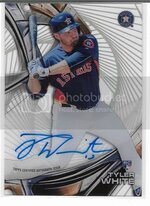 8 cards in the pack/box... I do and have always been a fan of the acetate cards. 2016 High Tek kind of pushes the bounds... When Tek first came out, many moons ago, there was a pattern # on the card and therefore much easier to discern what pattern one had and what pattern one needed for the player/team/master set builder. This year, it's difficult to determine what the pattern is and how many of each that each player has. I still like the cards, but dang it's hard to find the total number of variants of each player.
For the Tekkies out there -- are some of the variants harder - i.e. SP or SSP - to pull?
I do like the autos on the cards - that is very good!
Overall grade
B+
need a little help with the variants or pattern numbers....
Go buy several boxes/packs and send the cellar dwelling Rays to me - variants and all!!
Duane