So after 400 something days...
Luis Gonzalez 3/3
also today brought
Frank Howard
1/1 MLBP ball 5/2 cards
Incredible athlete at 6'8'', Hondo was an All-American in both baseball and basketball at Ohio State and was drafted by the Philadelphia Warriors of the NBA but opted to play MLB. My nephew had one of these balls laying around and I figured who better than the first Ranger to go yard at old Arlington Stadium. Mr. Howard was nice enough to include the inscription "1st HR-Rangers ARL STADIUM 4/21/72" and not only signed the 2 cards I sent, but also provided 3 signed Japanese cards of his own. Great return from the 1960 NL Rookie of Year.....I remember meeting him when I was 12 and his size left my awestruck. 6'8'' 270 or so...huge dude. This one looks great!!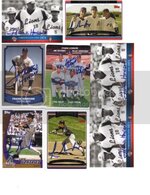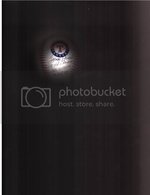 Thanks for reading!!
Chris