Hey guys! I made a kit that allows you to quickly & easily create your own high end 1 of 1 cut signature / relic custom trading card!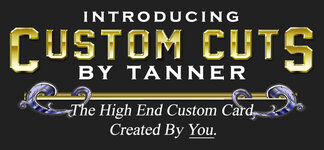 Custom Cuts is an easy to use kit that allows you to create your own high end custom 1/1 trading card using anything you want.
Here is how it works. Each kit comes with the following pieces:
Putting together a masterpiece is easy. This is all you need to do:
The back is actually like a sticker. Once you are ready, you just peel it and stick it to the back! Total invested time? About five minutes.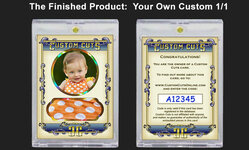 To me, part of what makes collecting so much fun are the stories behind each card. I love cards with a known history. Because of this, I have taken it a step further, and created an online database where you can look up the hand written serial number on the back of each card. Here is an example for you: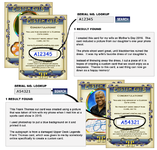 My favorite thing about this is that there are literally no limits to your creativity, aside from being mindful of the hole dimensions. You can have your choice of one of two configurations and shown below: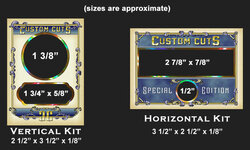 The fun part in creating customs is finding the right pieces for a project. The Custom Cuts kit is designed to have fun, and end up with something meaningful - whether it is for your own collection, or for someone else! Here are some examples of what can be done: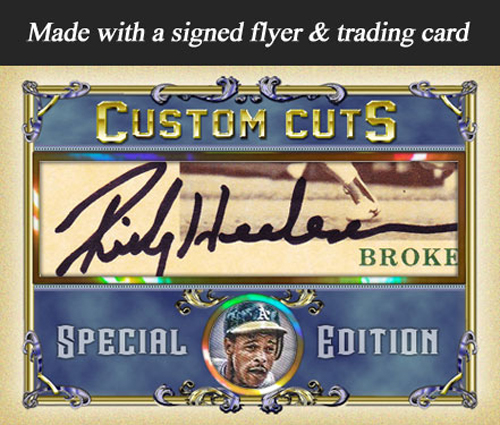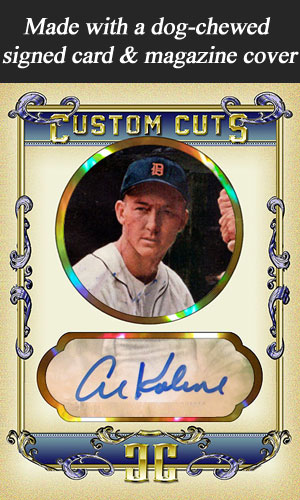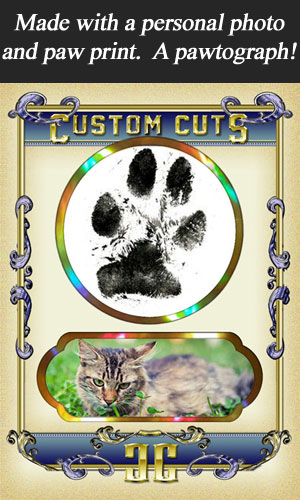 Here are several together: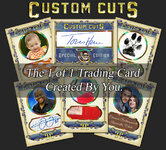 Buy one kit to create that perfect card for your collection or as a gift. Or buy several and create your own custom set!
Here is a video of me showing you how it is done!
https://www.youtube.com/watch?v=P3Y1xhdqi_A
If you want a kit to try it out, it is $29.95. Just specify if you want the horizontal or vertical kit! You can paypal me at
[email protected]
- please email me from there as well, as I'm not sure if I will get notifications from this site.
Thanks!