I've been laying low recently; but decided to update and share my last two IP trips. First was last Saturday to watch Rangers and Cliff Lee lose to the O's...
Got to see my buddy Arron and we walked with this...(sorry no scans, my nephew already has these put away)
Adam Jones 1 card, 1 SP OMLB
(super nice dude, signed for at least 15 mins...class act)
Mark Hendrickson 1 card
John T-Bone Shelby 2 card
s...
Tonight was a lot more fun for everyone as I took my 2 nephews to the Air Hogs v St Paul Saints game. This one will be tough to beat as we had free tickets, it was $1 beer night and I had a designated driver!!
The highlight was that the first pitch was thrown by Mr. Tommy John...Afterward, he graciously signed(they were only about 10 people getting autos) and I took my 10 and 11 yr old nephews to meet him. We introduced ourselves and had a nice connection since my nephews play ball with Billy Martin's grandkids...Martin managed John at the very end of his career in 87...Anyway, it was funny because my nephews only knew "Tommy John surgery"...They really did not realize this man has the most MLB victories of any pitcher not in the HOF....He signed EVERYTHING!!!!
They also combined to get 3 foul balls and after the game, my oldest nephew coaxed former MLBer Nook Logan into giving him a pair of game-used batting gloves. As he informed me..."Uncle Chris, the worst thing anyone can say is no..." He is starting to learn the tricks of the trade!!
Pete Incaviglia 6/6
Nook Logan 5/5 plus batting gloves!!
Tommy John 14/14 plus OMLB with inscriptions of "288 wins 4x All Star and 46 shutouts"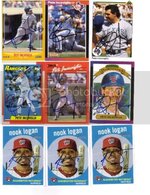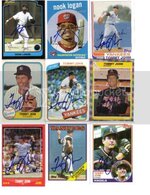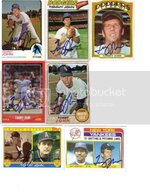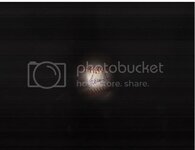 Thanks for reading everyone!!!
Chris