I am new here and hope to contribute to the site the any way I can.
I hope this is the forum where you post this knd of thread. Not many here know who I am so, this is what I collect. I guess you can say " If he doesnt have it he wants it collector
well here goes This is all pc and a drop in the buckett. I have over 350 differnt autos, and gameused cards. I only trade my dupes and these are all pc. As you can tell I am a huge Nolan Ryan fan.
Comments are welcome and enjoy my pc

<BR>
<BR>
<BR>
<BR>
<BR>

<BR>
<BR>

<BR>
<BR>

<BR>
<BR>
<BR>
<BR>
<BR>
<BR>

<BR>

<BR>

<BR>
<BR>
<BR>
<BR>

<BR>
<BR>
<BR>

<BR>
<BR>
<BR>
<BR>
<BR>

<BR>
<BR>

<BR>
<BR>
<BR>
<BR>

<BR>
<BR>
<BR>

<BR>
<BR>

<BR>

<BR>
<BR>
<BR>
<BR>

<BR>

<BR>

<BR>

<BR>
<BR>

<BR>
<BR>
<BR>
<BR>

<BR>

<BR>

<BR>
<BR>
<BR>

<BR>


<BR>
<BR>


<BR>

<BR>
<BR>

<BR>
<BR>
<BR>
<BR>

<BR>

<BR>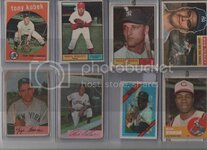 <BR>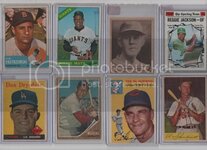 <BR>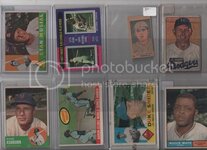 <BR>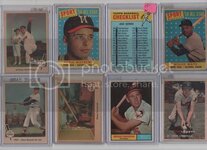 <BR>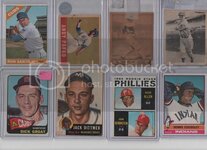 thats all for now