Me and Jenna went to the fanfest yesterday and had a good time getting autos. I have scanned what I obtained and I'll post a few pics of the players signing, I was able to get a few new ones for my Giants collection as well as stock up on guys I already have some of. Also was able to get them to use my blue sharpie instead of their ugly black ones. Only downside was a few of them smeared the autos when I gave them multiples(really hard to switch pens, hand them cards and take pics at the same time), but other than that a decent haul of over 50 autos in a 5 hr period. If you are interested in some of my extras let me know. The goods: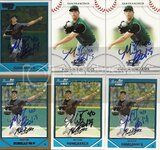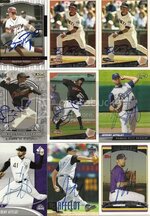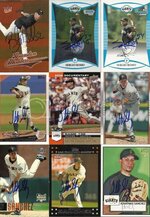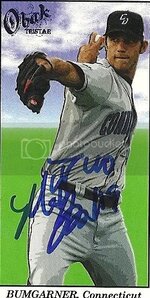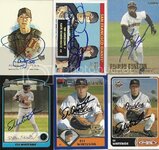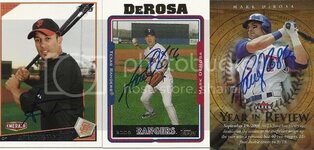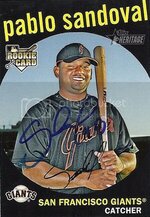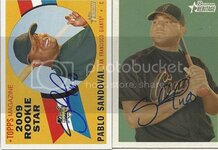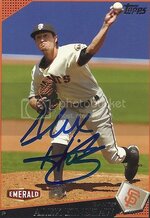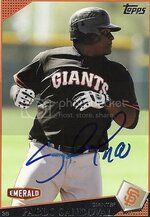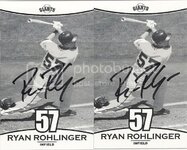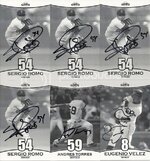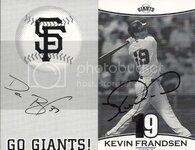 FP Santangelo index card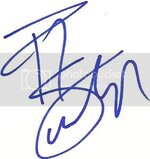 Tom Tolbert(former NBA player and now KNBR radio host, also been on TNT), the scanner cut off the first part of the auto. Really cool guy.
The proof: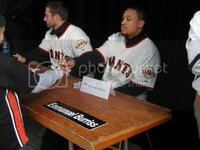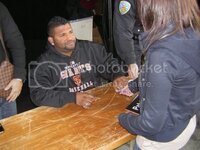 Lincecum signing my 07 Ginter nice!!!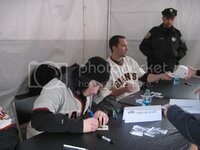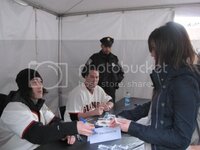 Mark DeRosa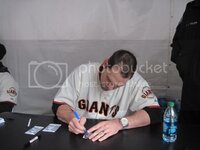 You want your blue pen back? says Eugenio Velez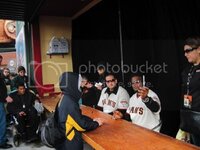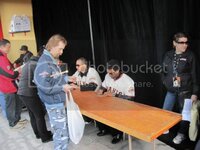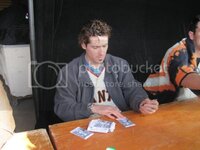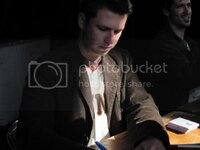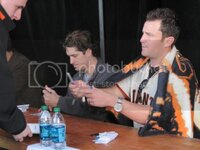 Sergio Romo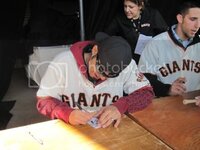 Bumgarner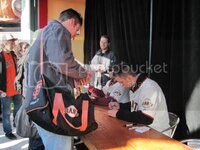 Dunston