I am offering up my Ken Griffey Jr autograph today to see what is available for it. I am not a Griffey collector, so this really does not fit in my PC.
I want to make sure everyone understands though,
THIS IS NOT IN MINT CONDITION!
The bottom edge of the card has some chipping front and back, and there are some places on the bottom edge in the front where the foil is folding up some.
However, the card presents really well, and the auto is clean and fully in the window, which is sometimes an issue with this release.
This is a 2004 Upper Deck Etched in Time Auto #ET-KG Ken Griffey Jr 0619/1625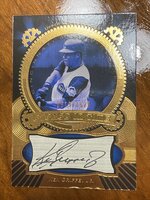 Untitled
by
Dashcol's Cards
, on Flickr
Here is some close ups of the damage I am talking about.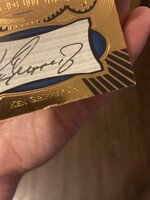 Untitled
by
Dashcol's Cards
, on Flickr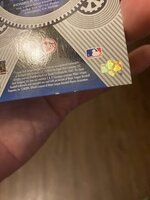 Untitled
by
Dashcol's Cards
, on Flickr