Looking for RCs and 1st Bowman parallels, #'d, and autos in trade of major stars and prospects. Don't collect any specific players or teams. I just try to collect the best RC or 1st Bowman card I can get of all stars and tops prospects. I am very happy to search through tradelists if you have one.
I am also looking for RCs and 1st Year cards of the players (and for the years specified) at the following link:
I'm looking to trade for RCs and 1st Bowman parallel, #'d, and auto cards of the following players (from the years they are listed under only). In a number of cases, I would also consider trading for base RCs and 1st Bowman cards of these players. My tradelists are located here...

thebenchtrading.com
Bart Joey 2021 Select 169 Cracked Ice #/25 $30.00 RC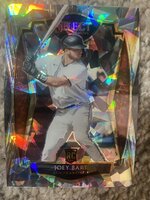 Cronenworth Jake 2021 Select JC Rookie Jumbo Swatch $15.00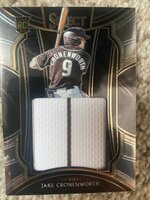 Kelenic Jarred 2019 Leaf Valiant JK1 Orange #/35 $100.00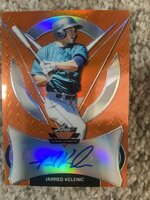 Bleday JJ 2019 Leaf Ultimate Draft JJB Auto $30.00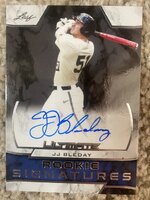 May Dustin 2020 Finest DM Autographs $50.00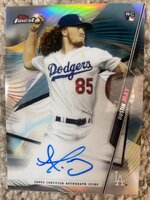 Robert Luis 2020 Topps Update 173 Photo Variations / in suit $150.00
Last edited: