What are some solutions you fellow Benchies have employed for storing smaller items in your collection (at least those of you who don't sleeve and top-load EVERY card in your collection)?
I'm struggling with a way to store a lot of my Topps, Fleer, Panini, etc, stickers without resorting to plain old stacking. Especially a pain are tiny stickers like the 1990 Publications International. Once I've cut them for selling, I'm stuck with something the size of a postage stamp.
When I get back home, I'll post a photo of the custom box I made for some of these smaller items, but would like to hear some other solutions.
----EDIT----
Here's my current solution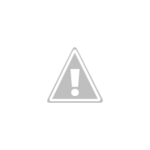 It's a box I originally bought awhile back when I selling some wrestling VHS tapes on Half.com (would fit two VHS tapes and some padding, or one well padded). I cut some thin strips of cardboard for dividers, then cut slots in the inside ends of the box to fit the dividers. It's about 7"x9.5"x2.5".
Last edited: