these have trickled in the last week for my little nephew...the Hamilton was obtained via the Texas Rangers(my sister in law got it from a co-worker, it's an extra from last year's Hamilton Camp)...
Bobby Doerr MLB w/ HOF 86 and 9x All-Star
Class act, figured we would get him on an OMLB while we had the chance. Took maybe 10 days.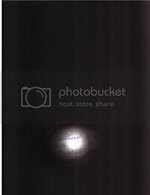 Steve Garvey 1/2
included note about foundation. Steve, remember the difference between you're and your!!
took well over a year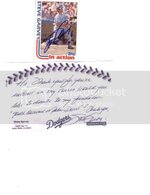 Josh Hamilton 8x10
Very sharp looking photo of the AL MVP!!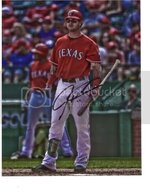 Justin Smoak 3/3
Great guy, hope he does well in most games except playing against Texas.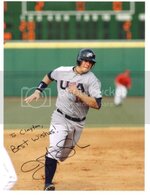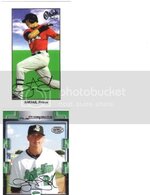 Thanks for reading!! Happy Thanksgiving.....
Chris