I seem to be averaging 1-2 a month now and I've been sending to people who should be signing.
Today I got...
Matt Carson
Sent: 8/7
Received: 8/26
1/1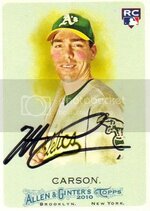 Gordon Beckham
Sent: 8/12
Received: 8/26
1/1 - I just got an A&G of his so since this smeared a little on the end, it gives me a good excuse to send another one.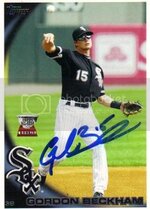 Last month...
Jamie Moyer
Sent: 6/3
Received: 7/28
2/2 - I've already moved the other one.