Hey friend, in honor of both the Royals and Cardinals being under .500, I have some customs for sale!!
Royals: Savage, Knoop, Yost, Hrabosky $5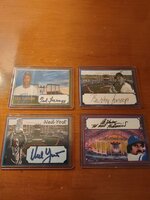 Cardinals: Shantz (3x5), Herr, Hrabosky, Edwards $7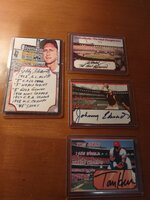 In addition, I have some throw-ins that I will be posting from time to time. Take the lot for $10, you get all the throw in autographs too!
Thanks for looking, God bless,
Kevin