some good/some bad.....
here are the results
Ian Kinsler 0/1 the dreaded pre-print
Tim Lincecum 0/1 got some pre-printed fan letter and Cy Young pic card
Neftali Feliz 1/1 1/1 two separate successes from the flamethrowing closer.
Mike Leake 3/3 2 cards 1 OMLB SS with "ASU All-American" inscribed. Leake is a class act, hope he gets back on track after his last two rough starts.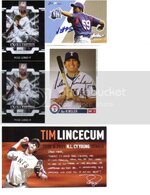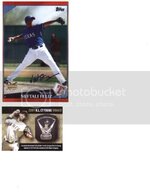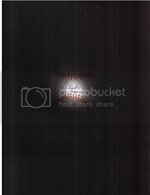 thanks for reading!!
Chris