I wanted to jump back here on the Bench and start participating again in building my sets and sharing autograph successes. Also wanted to share with you a few signings I have coming up with Dwight Evans, Robby Thompson and Cliff Lee.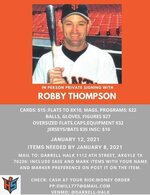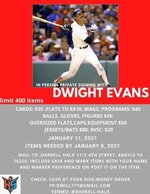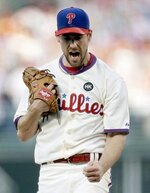 Halkman Sports has been approved to take items for the upcoming CLIFF LEE signing in association with SI Kings. All items will be signed in person and handled by longtime professionals in the business.
Date: Signing will take place in mid January but all items must be in my hands by
December 31.
No exceptions. Late items will be returned unsigned.
Teams
Career highlights and awards
Autograph Pricing:
Cards / Magazines / Flats up to 11x14 / Baseballs : $99 + S&H
OS Flats /16x20 / Mini / Figures / Bobble: $119 + S&H
Jerseys / Equip: $139 + S&H
Bats: $159 + S&H
Inscriptions: $50 (up to 3 words)
Return shipping required or include a stamped envelope at your risk. We are not responsible for items lost by the Postal Service.
Please put a sticky note on your item that has your name and pen choice on it in case your item is separated from your envelope.
Items must be paid in full by Dec 31 or they will not be signed.
Authentication company will not be present but lots of proof pics will be taken.
Send to: Darrell Halk,
1112 4th Street, Argyle, Tx 76226