here is a brief recap of returns/additions the past few days...
Trades with Walt(hitnbullseyes) and Andrew
Greg Luzinski 8 cards
Andrew Miller
50/50 with Darrell(thehalk) netted
Kevin Richardson
Mitch Moreland 2 cards
TTM returns
Jamie Moyer 4/4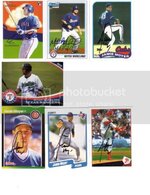 Ned Yost 3/3
Michael Main 2/2
Andy Hassler 4/5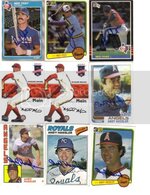 Monday I attended the Ft Worth Cats/Wichita Wingnuts game. Last homestand for FT Worth so I figured I would go...
The haul from that game
Kennard Bibbs 3/3
Kevin Thompson 2/2
Jose Duran 4/4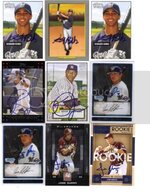 Kevin Hooper 6/6
Jason Fernandez 6/6
Ryan Patterson 6/6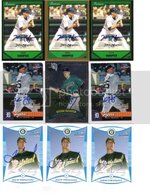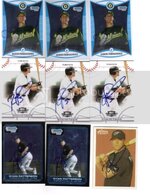 Raul Gonzalez 5/5
Carlos Rivera 5/5
Jorge Cortes 5/5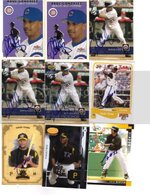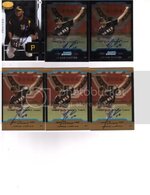 thanks for reading!!!
Chris