long read
So I ventured down to see my little sister in Austin(greatest city in Texas btw) and catch a little college baseball. UT and Vanderbilt played two 12 inning scrimmages, one on Fri and one Sunday....I was eager to see some of these hot prospects that will undoubtedly be drafted next June. I was not disappointed and got some autos in between.
You never know who you may run into at a UT baseball game; so I did my best to bring cards of some ex-players. I was a little miffed that no one showed; but I did happen to get one that paid off....Besides the myriad of professional scouts in attendance, the only guys I saw that i did not have anything for was former Royal manager Trey Hillman and Calvin Murray(ex Horn)..
I came away very impressed with the Vanderbilt squad...UT managed to split the scrimmage but damn, Sonny Gray, Grayson Garvin and Jason Esposito are gonna make some signing bonus coin. Gray is a stud. Armstrong Jr did not pitch(and his dad did not make the trip so sorry fellas, i will return all your cards unsigned)....
And a special thanks to the Custom Man,elmesero...Thanks again for your help
Here we go
Jack Armstrong 9 customs 1 8x10 personalized to little nephew.
I've seen Armstrong go as high as number 7 in first round mock drafts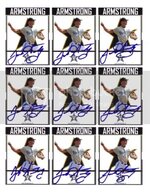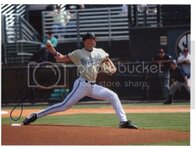 Aaron Westlake 9 customs
Drafted in 22 round by Blue Jays, Aaron decided to return for Junior Year. Cool kid, nice bat....One of the several players I got that played in the Cape this summer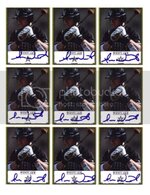 Navery Moore 9 customs
Navery was rated the top prospect in the Summer Prospect League(played in the midwest).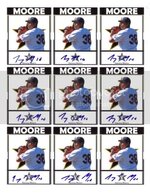 Grayson Garvin 9 customs
another awesome dude that pitched 3 perfect innings sunday, hitting 93 or so..seen him as high as 30 in some drafts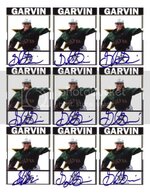 Jason Esposito 9 customs
Stud 3rd baseman that played for Team USA...should be taken in the 20 range in first round. Only flaw is being a huge Yankee fan
We discussed this.Nice guy though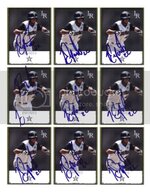 Sonny Gray 7 cards 2 8x10s(50/50s with Jeremy and Adam done)
Roy Oswalt comp fits. 5'11' but was hitting 96 with nasty deuce. Dominated for Team USA this summer. Will go top ten next June. Bad mo fo...
http://espn.go.com/video/clip?id=5363821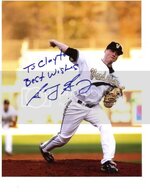 Cohl Walla 1 NCAA ball for nephew
Slick fielding CF for UT..Possible Drew Stubbs prototype..made a ridiculous diving catch in left center on fri..Moving up draft charts quickly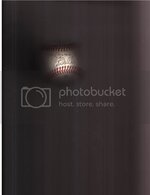 Others
Brian Milner 2/2 (his son plays for UT) and he happened to be there. Laughed that I had these cards and said he gets about 4 requests a month TTM
Augie Garrido 2/2
Josh Holliday 1/1 Vandy hitting coach...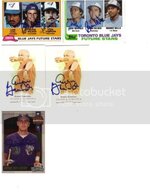 Interesting to note that Carl Yastrzemski's grandson plays for Vandy..Was hoping he and Jack Armstrong Sr would make the trip and I would be so lucky..Nope...But I did happen to get Josh Holliday's little bro....
Yep, Matt Holliday lives in Austin(i'm guessing tax purposes)
He signed Fri and completely dismissed me on Sunday(i was the only person to ask him outside the stadium when he left)..Oh well, I think he comes across a little vain(wearing a 2010 AS t shirt that was about 2 sizes too small) but whatever, at least I got him once..My nephew will be pumped
Matt Holliday 1 OMLB SS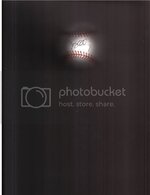 THANKS FOR READING!!!!!!!
CW
Last edited: