i didnt have a chance to post these yesterday cause i had a wedding to go to... but this is what i got
!!!!
tom prince 3/3 c/o team 39 days...
jerry kutzler 2/2 c/o home 47 days...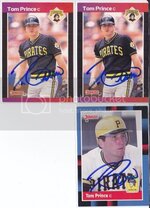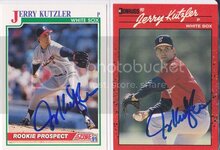 well i went down to the game today feeling like i got hit by a mack truck. cause it was a open bar last night at the wedding. but i did get some stuff done...
ed nottle 2/2.. 50/50 with CW13...
quentin davis 2/2.. 50/50 with CW13...
mike smith 2/2.. he signed my stubb to...