Edwin Jackson
Sent: 8/25
Received: 9/16
3/3 - His sig has gone down hill... the two non a&g's are ft/fs.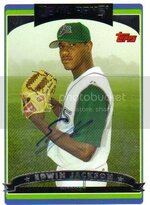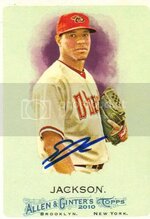 Bobby Jenks
Sent: 8/28
Received: 9/16
2/2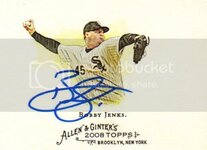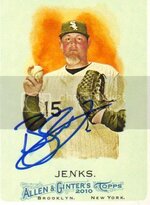 Tony LaRussa
Sent sometime this year
1/1
Avery Jenkins
Sent: 8/7
Received: 9/15
1/1 - He sent this back in a sleeve and toploader he provided with .20 extra postage.. which he didn't need.. Very nice of him to do regardless.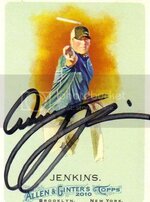 Cael Sanderson
Sent: 1/15/2009
Received: 9/16
1/1 - Almost 2 years! It might be my longest wait to date.