According to Beckett "my collections", I have 828 different GU cards. I figure with my doubles and 2008's which haven't been updated, I have around 1000 game used cards. I don't have time to scan them all, so I thought I would scan some of the nicer ones.
This is #'d to 3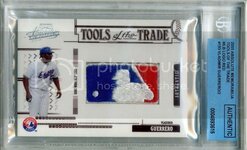 The bat is also #'d to 3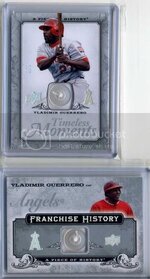 These are #'d but really should be 1/1's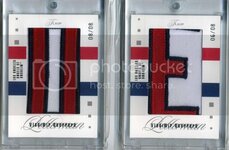 These are the first patches produced and still hard to find. I was lucky to get a patch with part of the "Jackie Robinson" patch.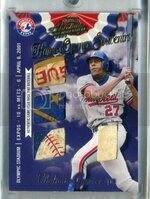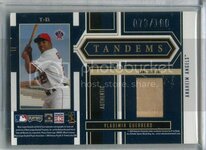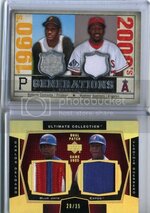 These are #'d 1 and the last one 60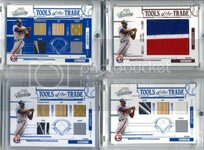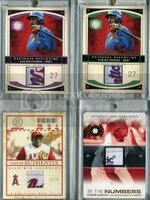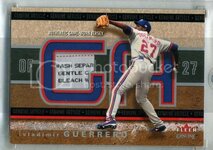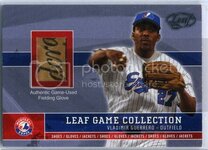 These are both #'d to 10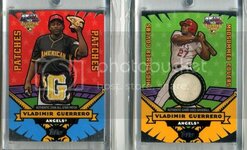 These are #'d to 5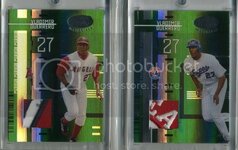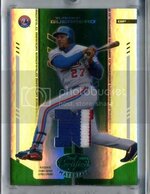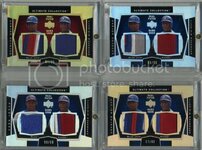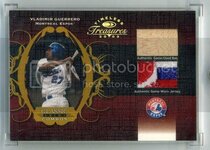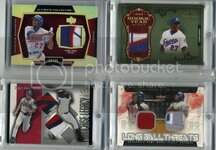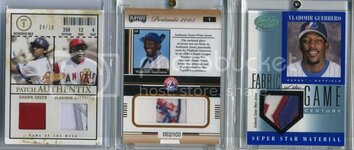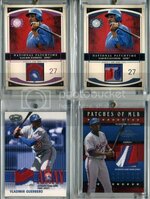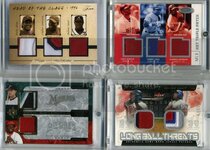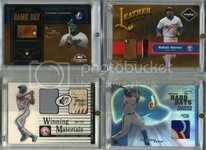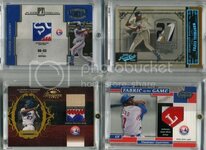 Here is my Prime Patches collection: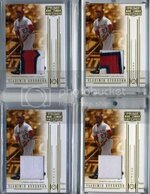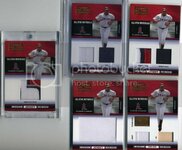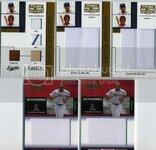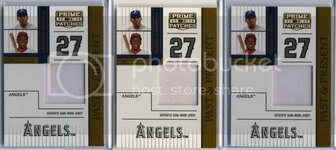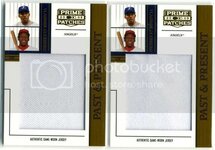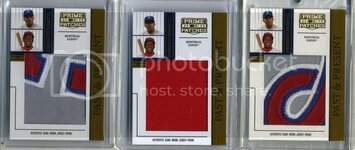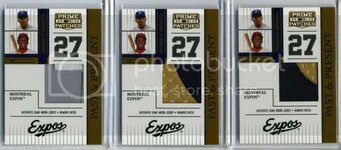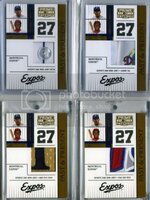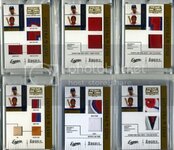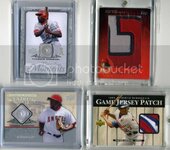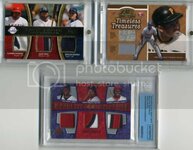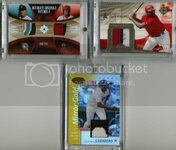 I have the platinum 1/1, this is #'d to 3


I have been looking for this card for several years and then pick up 2 in a matter of days: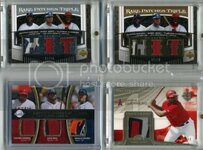 These are both #'d 1/2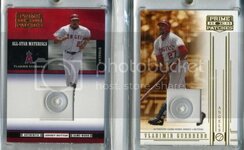 back: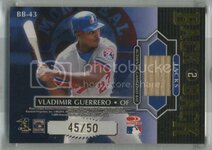 Front: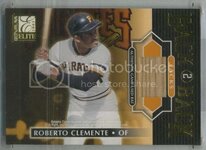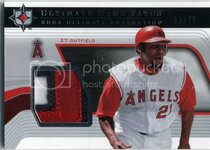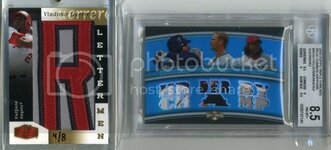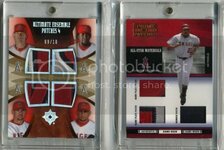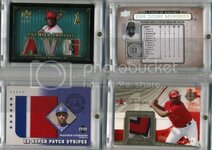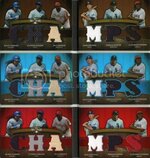 Last edited: