Joined

Oct 7, 2005
Messages

12,070
Location
Someone asked to see these so I just figured I'd create a thread.
These successes are from 2007 or prior so I'm sorry I don not have addresses.
The Office
I thought I had Oscar too but can't find it.
Northern Exposure
I loved this show and really want to get at least 4 or 4 but I just have not been able to track down addresses.
Seinfeld
None of the big four sign but plenty of the other "characters" do. The Liz Sheridan was a cut because somehow I ended up with 2 8x10 of her and figured "why not".
Night Court
Only missing the Judge. Is there any male over the age of 35 that did not have a crush on Markie Post?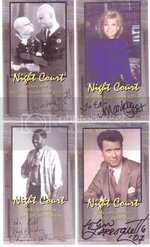 Taxi
I love this show, unfortunately no one really talks/thinks about it anymore. Would love too add the glaring omissions here, Judd Hirsch, Danny Devito, Jeff Conaway, and Christopher Lloyd.

Goonies
Only one who signs.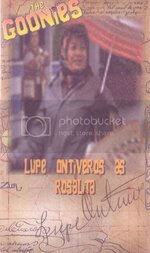 And just because I have it, my Girlfriend,
Rachael McAdams
, just don't tell my wife.